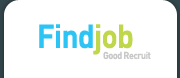 Ask Findjob for Whatever
::: Statistic :::
:: Today View : 590
:: Today Visitor : 9
:: Total View : 5173549
:: Total Visitor : 333357






EPR Program is for ¡°English Plus Recruitment¡± which is able to improve Business English and Have opportunities oversea employment.

During this 3 Months course, You have Extensive Business English Course every weekdays, On Friday
You have Employment training course which can learn how to write CV in English, Interview,
Strategies of Employment, company law by Human Resource Manager in New Zealand.




* Business English

- Business English for practical language, - 4hrs/day, Monday-Friday, 10 Weeks
- English, New Zealander, Australian, Canadian tutor


* Training employment

-Every Friday,Manage the lesson for NZ labor law, employment strategy, how to write CV
In English, group interview with clients
-make opportunity of job search


* Company Interview

- For 3 Month, Recruitment Group analyses applicant¡¯s CV connect with Company
-arrange Interview from 2nd month of program


* Accommodation/life

- Native homestay- provide the accommodation/ breakfast
-Outdoor Activities



* Excellent condition

Communication skill is one of important fact for Oversea employment. NZ is
English speaking country like USA, Australia, England.
Many People come to NZ for study in English


* Internationalism

NZ have accepted immigration of outstanding human from various country like China, Japan, Korea, Vietnam, India.It is easy to meet different Culture and language.



* Global Industry Condition

NZ is one of country Many Global company prefer because It is English speaking Country and many various nationality lives in here.



* Reasonable price

It is much competitive price compare with USA, England, Australia. NZ has clean and beautiful nature. .




www.findjob.co.nz
Recruitment web site based on New Zealand Market


Offer NZ immigrate/stydy/resdential service Ltd for 10years.

www.Goodinfo.co.nz
Association composed of NZ specialists NZ information portal site

PROGRAM SCHEDULE

1st : Sep 2006 ~
PROGRAM EXPENSE
3,990,000 (korea dollars)
SUBSTANCE OF EXPENSE
Business English lesson- 10weeks. 20hours/week
Native homestay - 10weeks. provide breakfast
Trainning for work in NZ - 10weeks. 1/week
CONTACT US
Apply Online : Click Here
Email : online@findjob.co.nz
ADDRESE
PO Box 7787 Wellesley St. Auckland 1141 New Zealand